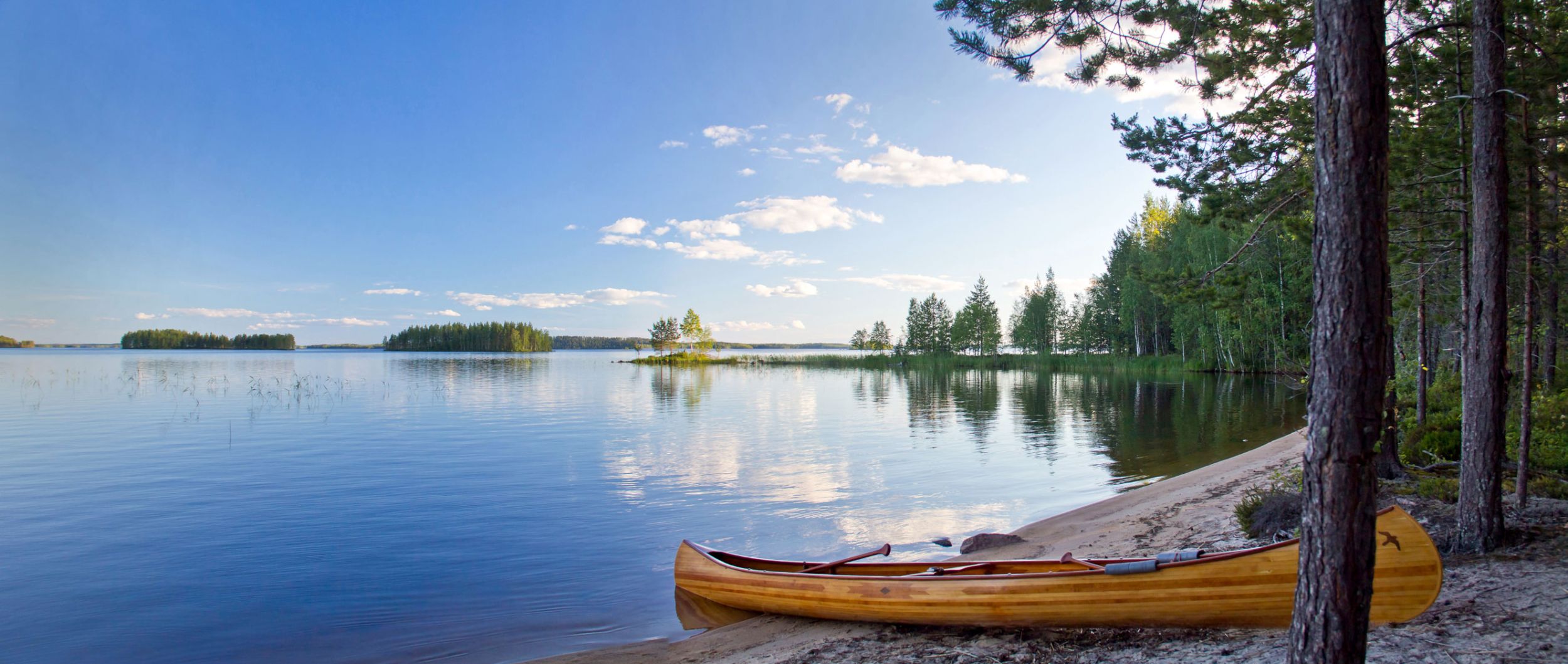 Ilo 103 cabin
Ilo 103 cabin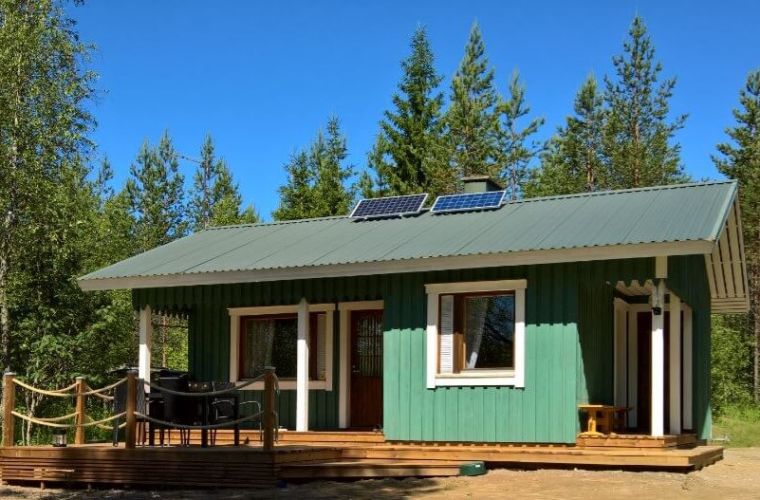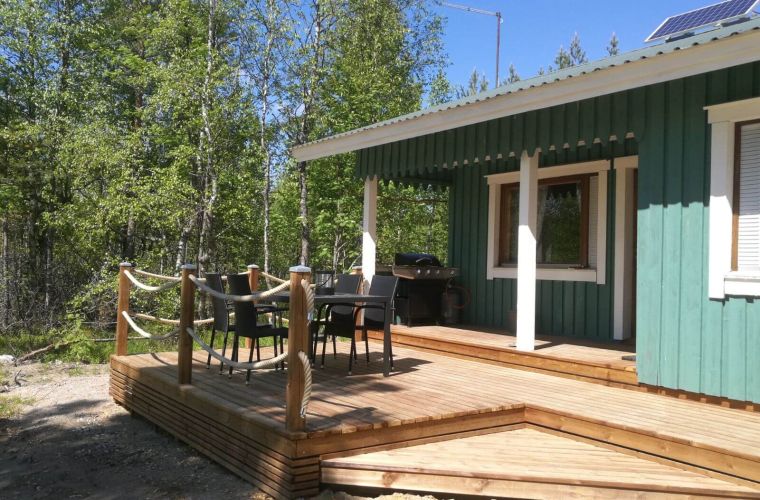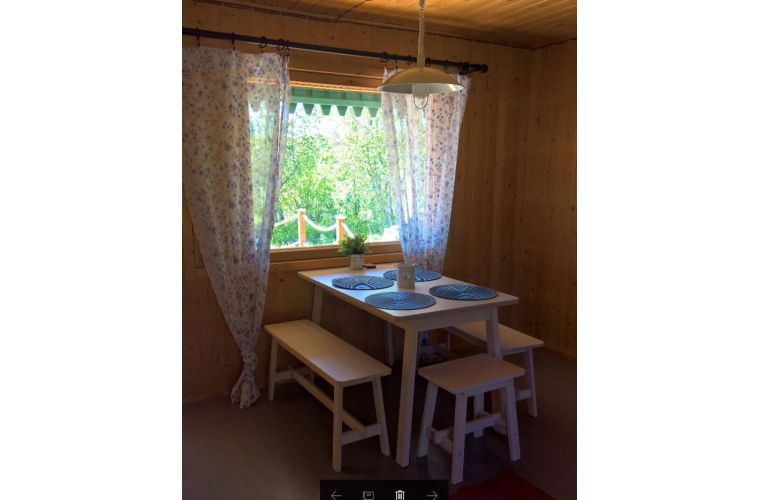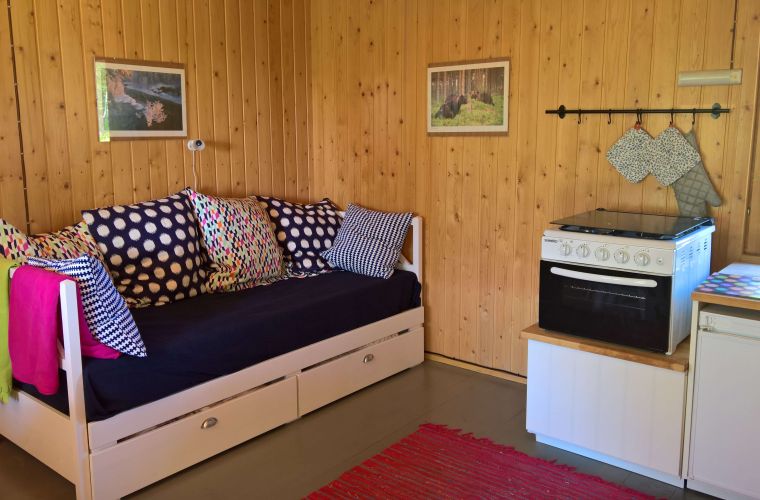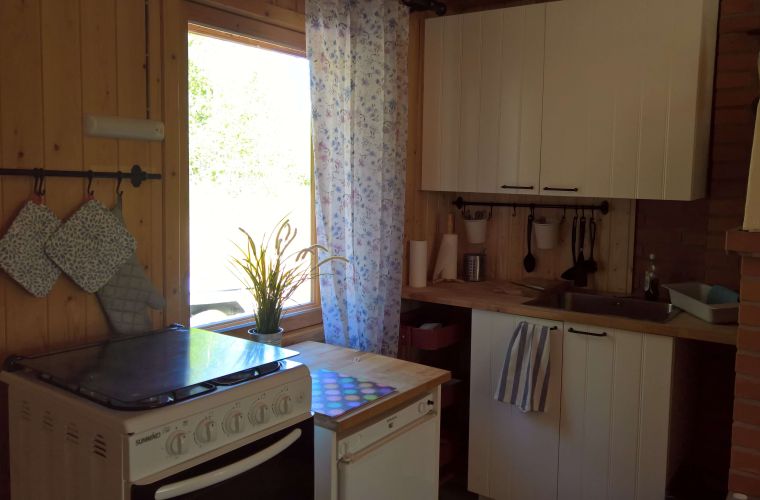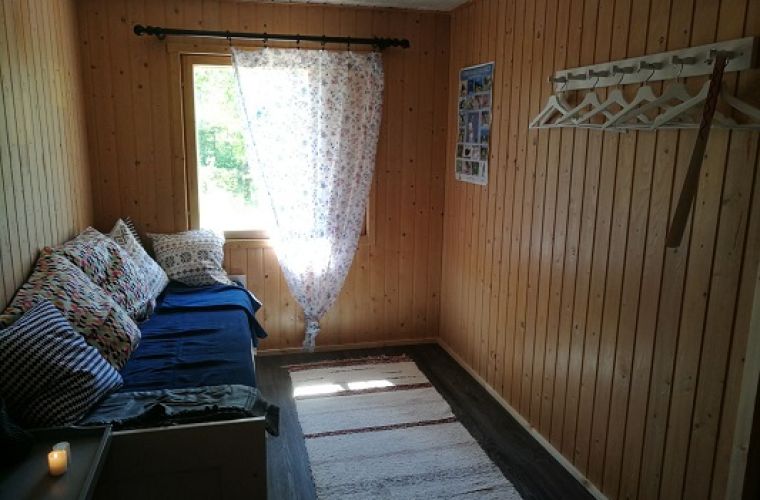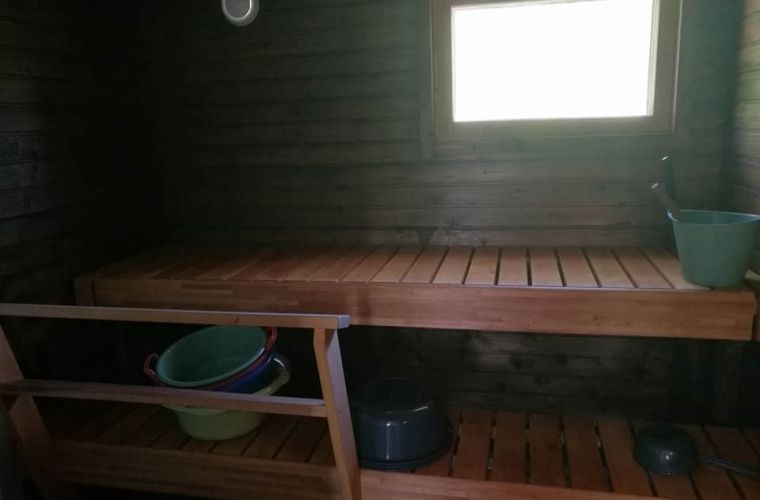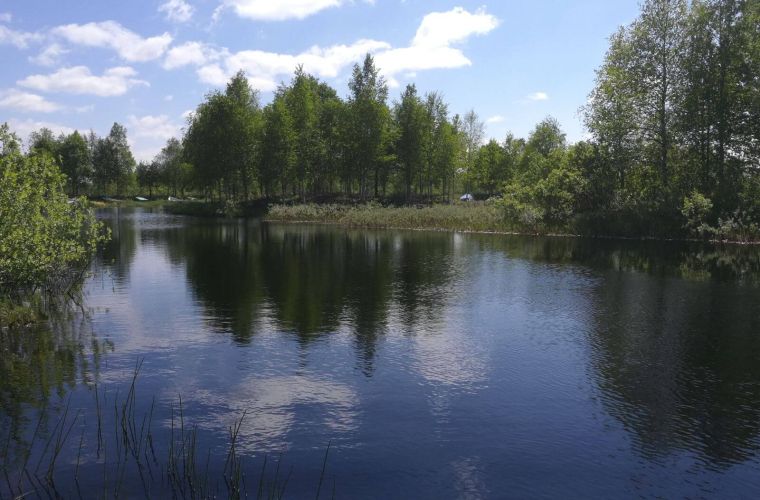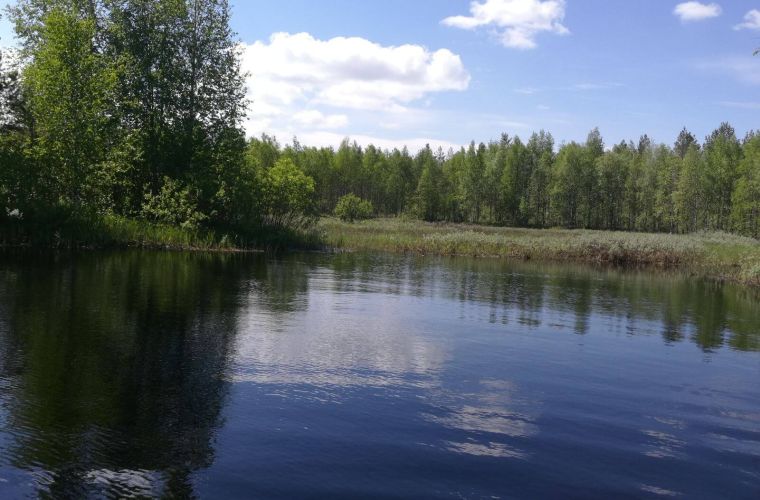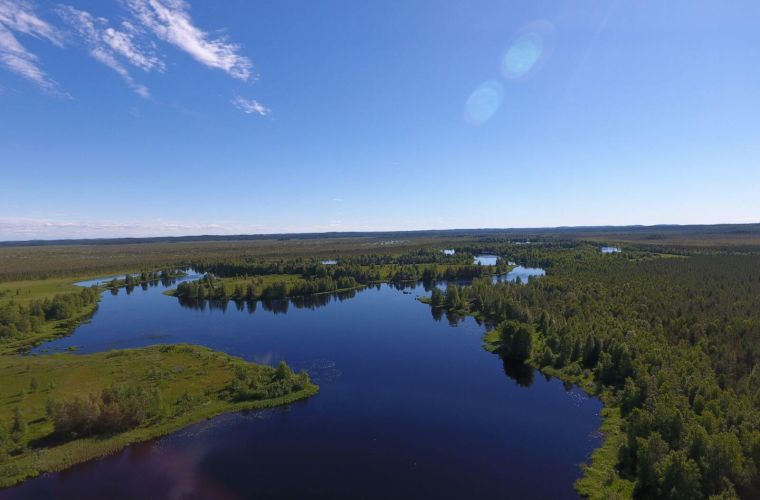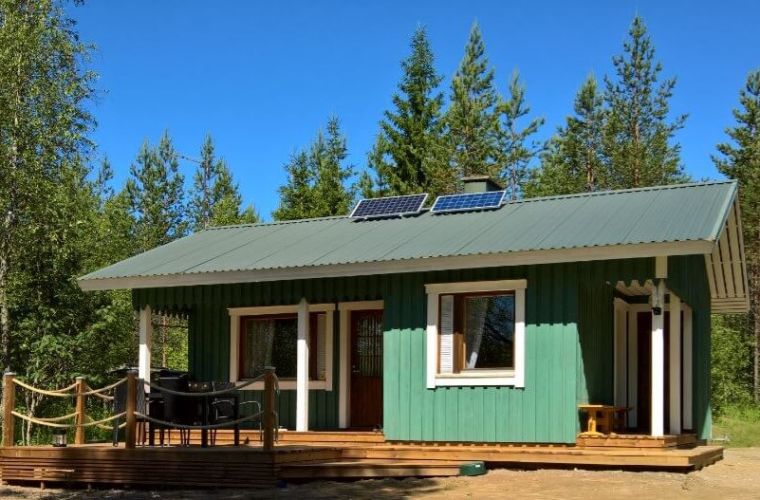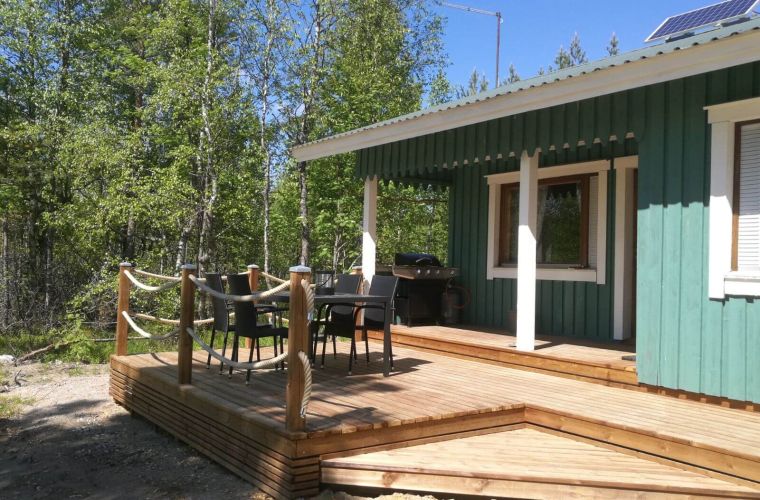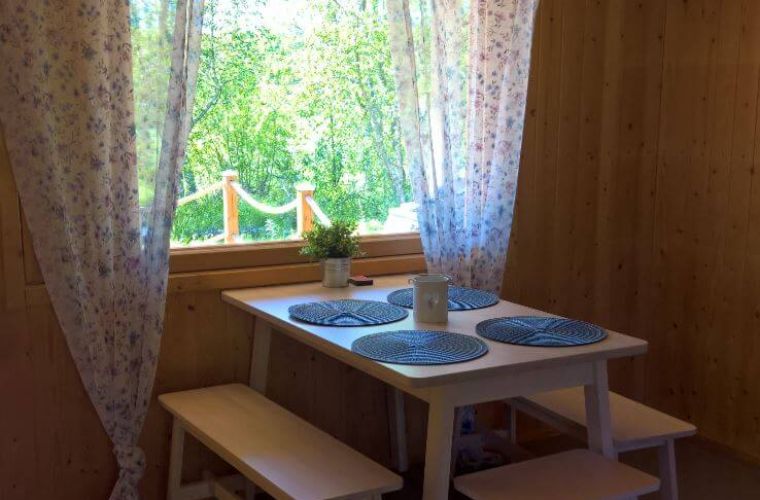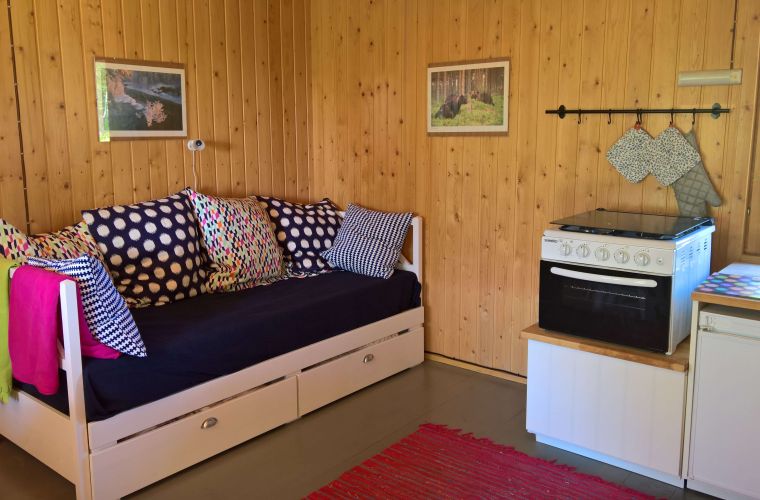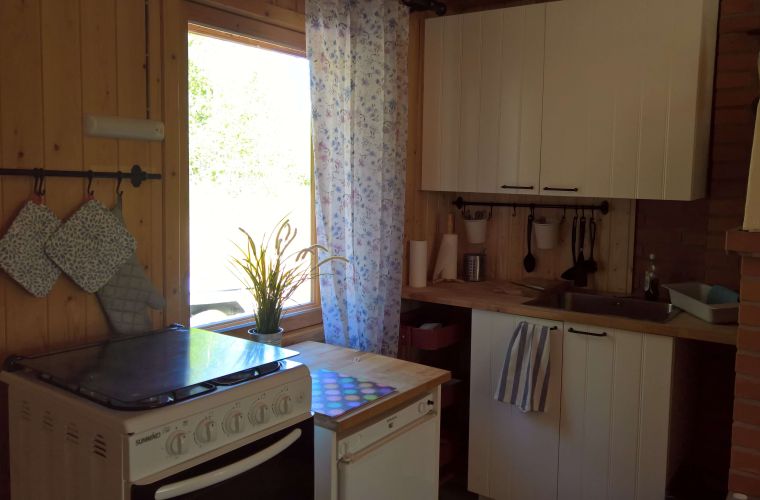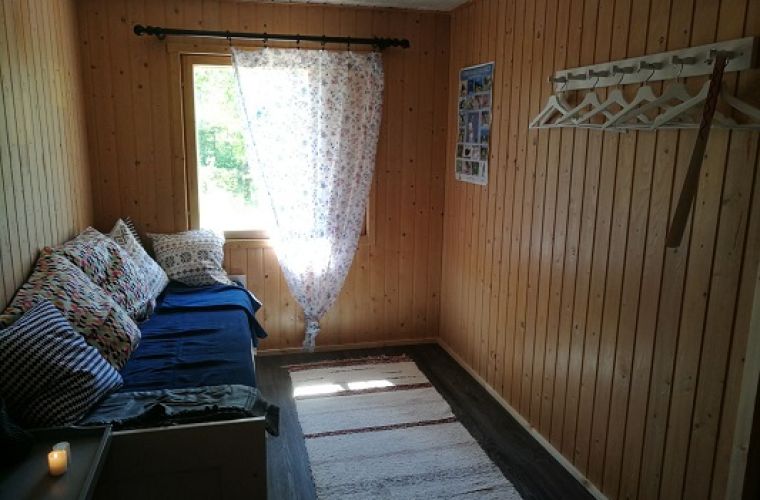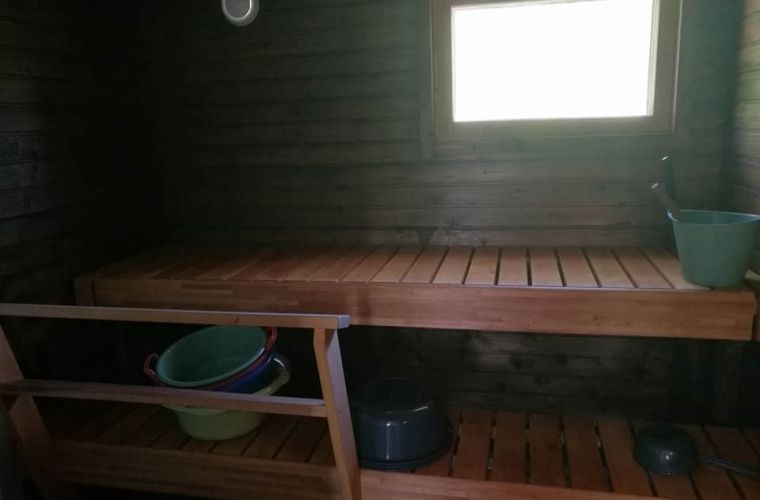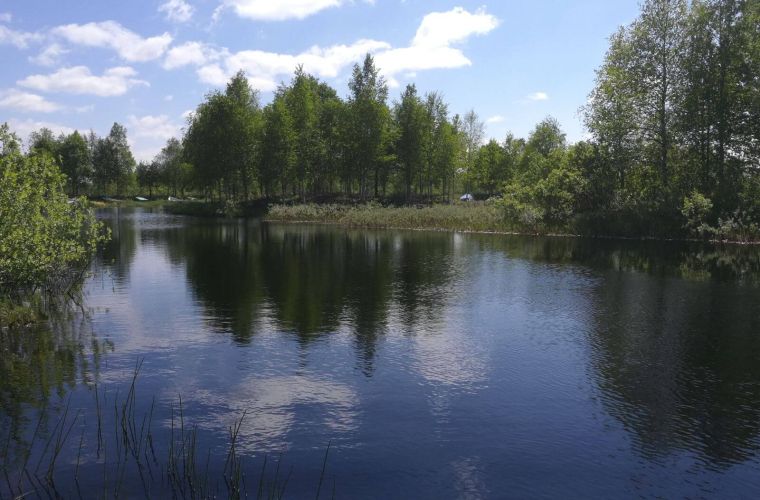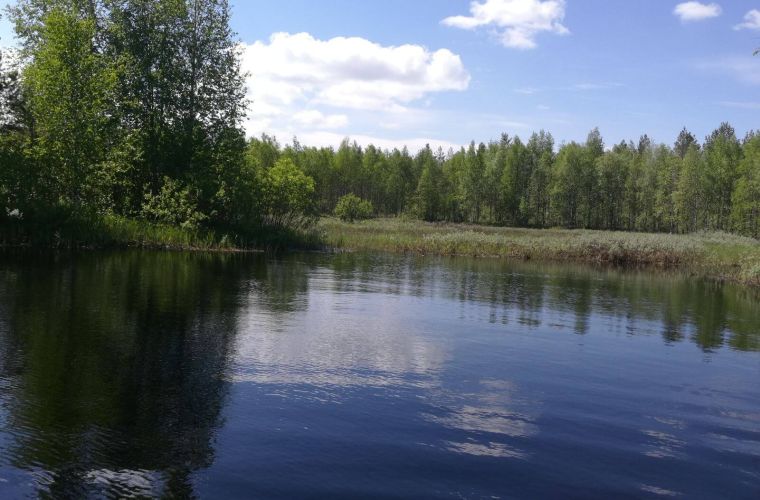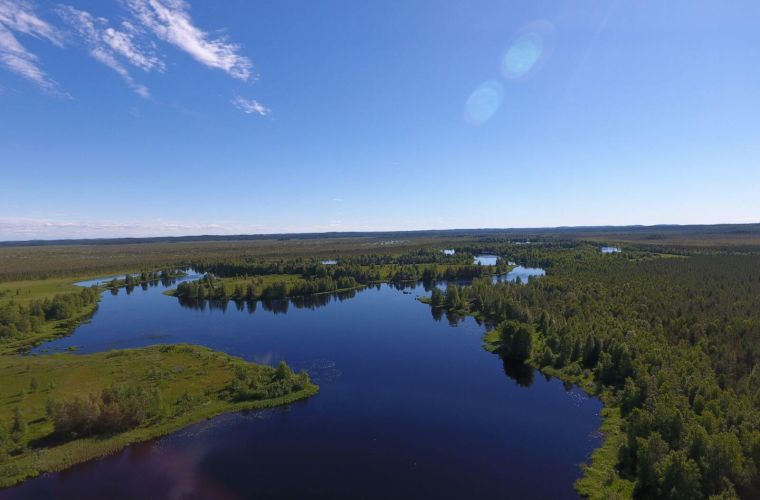 ---
The ILO103 cottage is located right along the Koitajoki river. From its front terrace you can admire the peaceful river landscape towards your own creek. The cottage was completed in 1999 and was renovated and the level was raised in the spring of 2017. The cottage can accommodate well 2 persons, but you can fit and there are bedseats for 4 persons. There is a sofa bed in the living room and a sofa bed in the dressing room. The cottage has a living room, kitchenette, wood sauna, dressing room, outdoor toilet and a terrace with a gas grill. The cottage has its own beach and pier. This is for you who want to calm down, focus on the basics and nature, you don't need fully electric equipment for your holiday, but you like coziness as well as ecological use of energy. 
In addition to enjoying the silence, the location of the cottage allows for many nature activities, to which the birdlife of Kesonsuo next door brings its own spice.
The cottage has a rowing boat, angling equipment, and nets and catfish for a small extra charge. You can catch pike, perch, perch and whitefish from Koitajoki.
In the vicinity of the cottage grows superfood, ie. natural berries. In the nearby bogs and forests, a varied crop of lacquers, blueberries, lingonberries and cranberries ripens every year.
We also offer outdoor activities, such as ready-made kayaking and forest trips, and we rent equipment for self-guided outdoor activities. The cottages are located directly along the Koitajoki kayaking route.
The smoke sauna near the cottage can be rented for a day. This is for you to enjoy particularly soft steams.
Lake Koitere with its hundred islands is less than 10 km away. There you can paddle, admire the islands, go fishing or take part in a guided fishing or boat trip.
From the cottages you can easily explore even two beautiful Finnish national parks - Petkeljärvi and Patvinsuo - both of which are within a radius of about 60 km. These different national parks offer different levels of hiking trails in addition to incredibly beautiful scenes.
On the Activities page you will find even more tips for spending time. 
As an extra service, you can purchase the Final cleaning when booking, if you do not want to do it yourself. You can also rent bed linen and towels, as well as an electric outboard motor for the rowing boat at your disposal.
Additional info:
The cottage will be open from around early May to around 31 October, depending on the weather.
Nearest neighbor is in about 200m away
Boat wharf of Huhus, with a covered campfire is about 100m away
Facilities
Gas grill

Bed linen

Gas stove and oven

Gas refrigerator

Electricity powered by a solar panel

No smoking

2 fishing rods (in summer)

Fish trap (in summer)

Pier

No pets

Private beach

Private rowing boat

Dinnerware

Firewood

Wood-heated sauna

Radio

Sauna

Fireplace

TV

Terrace

Outdoor toilet

Bedclothes (towels at an additional cost)
Distances
Distance to nearest city:

80 km

Distance to nearest store:

35 km
View also these
Ilo 107 Cabin
The ILO107 cottage can accommodate well 4 people and there are 6 bed seats in total The yard is spacious and...
---
Peat mask treatments
Perfectly relaxing - both your body and mind - treatments with a Finnish 100% natural 5000 year old peat.
---
Smoke Sauna
Relax admist the vapours of the smoke sauna at the end of the day. For many, the gentle vapours of smoke...
---