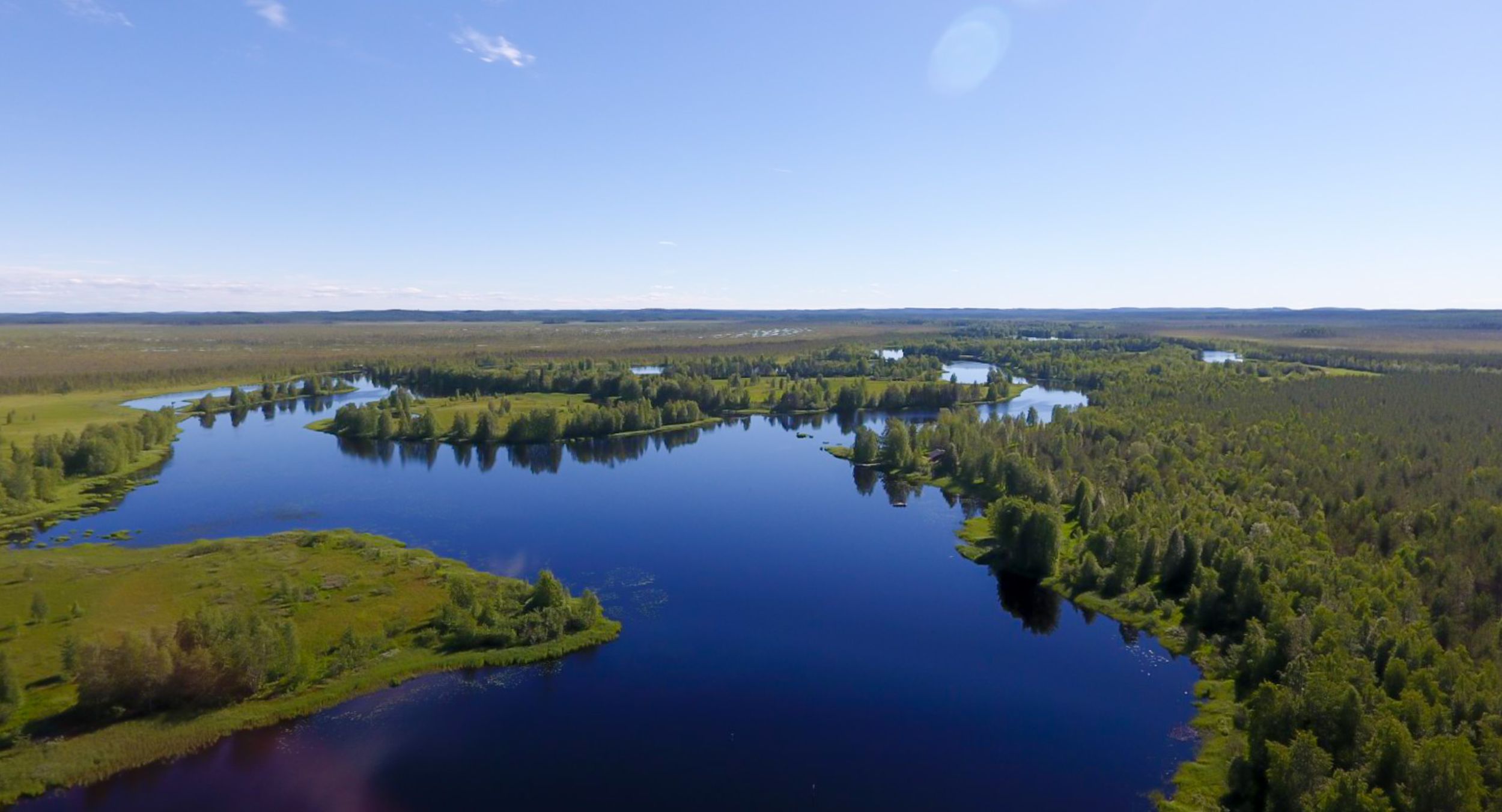 Accommodation
We offer two cottages for rent, each of those wth their own spot. Experiences and peace of mind! Do you enjoy the tranquility of nature or would you rather have a more active and active holiday? Situated along Koitajoki river the cabins offer you a taste of undisturbed nature and its beauty. There are also plenty of opportunities for nature-related outdoor activities and recreation of your own choice.
A rowing boat is available at the cabin. Angling equipment is also available at the cabin and you can acquire fishing nets and traps for a small additional fee. It is possible to catch fish such as pikes, perches, orfes and even white fish from Koitajoki.
Surrounding nature of the cabins also provide excellent opportunities for berry-picking. Ripe cloudberries, blueberries, lingonberries and cranberries can be found from nearby woods and swamps. Just keep in mind that availabilty of berries might vary from year to year :-) 
In addition, we offer the opportunity for you to experience nature with our canoeing, forest, hiking and car trip packages. We also lease the necessary equipment if you prefer to embark on your own adventure in nature.
It is also possible to rent the smoke sauna located close to cabins. 
The cabins are situated along Koitajoki canoeing route, making it a convenient spot for enthusiasts to go canoeing. Just opposite of Koitajoki you find  Kesonsuo Nature Reserve, which is home to a wide variety of birds.
Koitere lake is famed for its hundred islands, beauty and wilderness, and it is about 10 km from the cottages. It is also great fishing water as well as great for paddling (except for strong wind...)
You have also even two national parks only 60km from the cottages! At the north of Koitere you have Patvinsuo National Park and about 60km southwest from the cottages you have Petkeljärvi National Park.
And last but not least – you should always set aside time for a leisurely sauna experience and the empowering effects of surrounding nature.
Ilo 103 cabin
Start at 75 €/per day
ILO 103 -cabin - from the cabin's back terrace you can admire the sparkling calm river landscape of Koitajoki,...
---
Ilo 107 Cabin
From 97 €/per day
The ILO107 cottage can accommodate well 4 people and there are 6 bed seats in total The yard is spacious and...
---